Angela Gurno, MS, LPC, NCC, RRT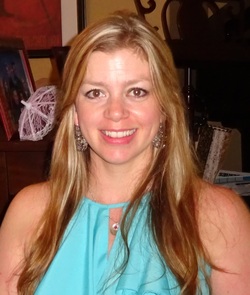 I am a licensed professional counselor here in the great state of Texas and working in the counseling field is a blessing to me.

I believe that life's difficulties often times come without an instruction manual and that we usually do the best we can with what we have and know. And sometimes we benefit from gentle guidance to navigate, ease or clear up upsetting events, and improve ability to live life fully.

The approach to my counseling is primarily Brain-Based and solution focused to provide an understanding of how mind works and to quickly arrive at goals and healing. I have also found that by using methods to calm the mind and access focus, techniques such as cognitive-behavioral therapy (CBT) and cognitive experiential therapy not only work faster but have longer lasting effects.

I am trained as a Rapid Resolution Therapy Practitioner and also in Brain Based Hypnotherapy. I provide a counseling environment that is judgment-free, supportive, creative and light-hearted.

In my counseling experience, I have had the privilege of working with children, adolescents, adults, couples and families.

ADULTS: I believe that skills to deal with or improve life's complexities can be learned or realized and that these skills can help diminish difficulties and improve ability to cope in general. Anxiety and depression tend to be frequent causes of discomfort in life and much of my training has been focused on improving or eliminating these issues. My work with adults also extends to substance use, other mood disorders, OCD, esteem building, career issues, stress management, emotion/anger management, and family and relationship issues.

COUPLES/FAMILIES:Some of the most important relationships we have or will develop in our lives are with our family or significant others. Working with couples is something I greatly enjoy and if your goals is to improve your marriage or relationship, I want to give you the skills you need to do so. I have been certified with PREPARE and ENRICH to counsel premarital couples and relationships. Family counseling and family involvement is also something I continually encourage and love to help with.

CHILDREN/ADOLESCENTS/YOUNG ADULTS: I have been fortunate to have much experience in working with adolescents and young adults. I believe strongly that young people need to be encouraged, supported and learn that they have the strength to make changes, handle difficult situations and improve their esteem and self efficacy. Frequently, having a neutral third party to talk with and learn from, and a comfortable, safe environment, is the key to building their coping skills and bolster their self responsibility to continue to grow into adults. In addition, the prevention of suicide, avoiding or dealing with legal involvement and preventing substance use are of utmost importance to me when it comes to this next generation.

My time counseling young people and adults has revolved around substance use/abuse, relapse prevention, emotion/anger management, anxiety, esteem building, goal setting, coping skill building, empathy building, and decision making therapy.

Specialized In...
Depression/Anxiety
Trauma
Adolescent issues
Substance abuse counseling and prevention
Stress Management/Relaxation techniques
Premarital counseling
Grief/Loss counseling
Career counseling
Self-Injury
Relationship issues
Group counseling

I am a provider for Aetna, BCBS, Tricare, Humana, MHN (California), Community First Health PPO, Cigna Out-of-Network, United Health Care Out-of-Network, and Multiplan Out-of-Network. In addition, I also offer billing for many other out of network insurance plans. I pre-certify your insurance when you make your appointment and can call to verify benefits and co-pay with you.



I see clients Tuesday through Thursday. Available appointment times vary.


---